The Gladiators are coming! Each Gladiator Spotlight will feature one of the players who will be competing during Gladiator Polo™ presented by Coca-Cola on June 24th at Tryon International Equestrian Center! Meet one of our Gladiators, Mariano Oregon, who will play for Team Greenville.
Q: Where are you from originally?
A: Argentina
Q: When did you start playing polo?
A: I was 10-years-old when I began riding and then 12 when I started playing.
Q: If you didn't play polo what would you do instead for fun?
A: I am not very good, but I love playing soccer, tennis, and golf. I really like all sports!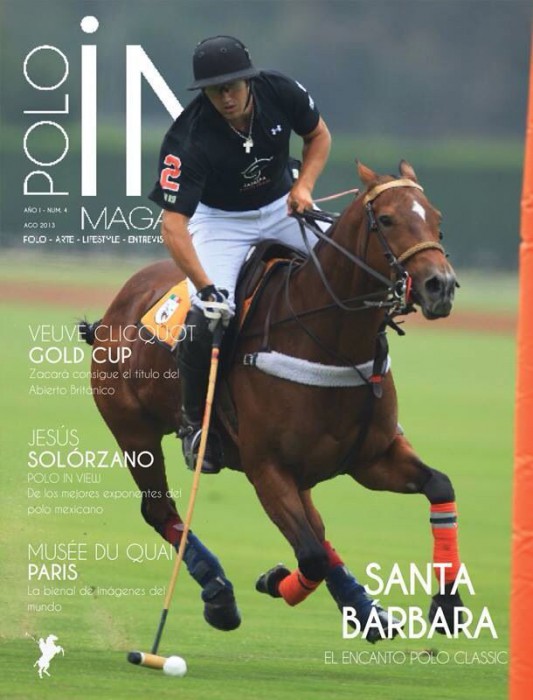 Q: What is your favorite polo pony (can be of all time) and why?
A: I have a mare who loves to play. She is really just a complete and awesome polo pony.
Q: Where is your favorite place to play polo? 
A: Wellington, FL is my favorite because it is my home. I have played in the states for 15 years, but I also love playing in Argentina.
Q: What's your favorite drink?
A: Fernet and Coke. It is an Argentina drink.
Q: Have you ever played arena polo before?
A: I was on the team in Florida who won the Championship which was really cool. Before playing Gladiator Polo, I played in an interscholastic tournament and we went to regionals and nationals.
Q: What is the difference between arena polo and playing on grass?
A: With arena polo you're all together in the ring, where as in the field it is harder to get to people. Arena polo definitely has more action.
Q: Favorite dessert?
A: Chocolate Mousse
Q: What are you most excited about for Gladiator Polo?
A: I have never been to Tryon, so I am very excited and it is going to be a fun experience. The whole facility looks amazing, and I am very excited about all of the people we are expecting.
Q: What song/playlist are you currently listening to on your iPhone?
A: I listen to all sorts of music.
Q: Who is your favorite superhero?
A: Superman
Want to learn more about Gladiator Polo™? Click here for more details!
You can also like us on Facebook or follow us on Instagram @GladiatorPoloUS.
E-mail lodging@tryon.com or call (828) 863-1015 to inquire about Gladiator Polo™ all-inclusive lodging packages.
Saturday Night Lights: Gladiator Polo™
Saturday, June 24th
Tryon International Equestrian Center – Mill Spring, NC
Click here for directions.
Free Parking, Free Admission
Activities Begin at 6pm, Game Begins at 8pm
Click here to watch the official Gladiator Polo™ Promo Video.