The Gladiators are coming! Each Gladiator Spotlight will feature one of the players who will be competing during Gladiator Polo™ presented by Coca-Cola on June 24th at Tryon International Equestrian Center! Meet today's gladiator, Santi Torres, who is on Team Charlotte!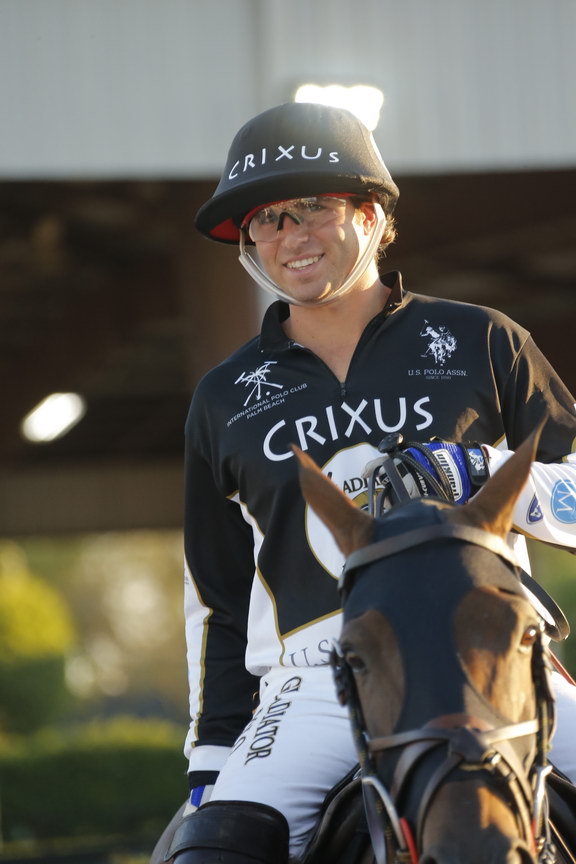 Torres has played around the world and holds several impressive records including the title of youngest player in history to win the US Open this past year. In addition to being a star on the field, Santi Torres was featured in the popular 2009 film The Polo Kid. 
This documentary goes behind the scenes to tell the true story of how a 13-year-old boy from an ordinary background left home, school and family far behind to become a polo star. Behind thrilling sports action is a deeply moving human story that provides living proof of the American Dream: an immigrant family making a success of their life in America, despite overwhelming odds.
You can watch the star of The Polo Kid in person playing a
Read below to learn some fun facts about this incredible athlete!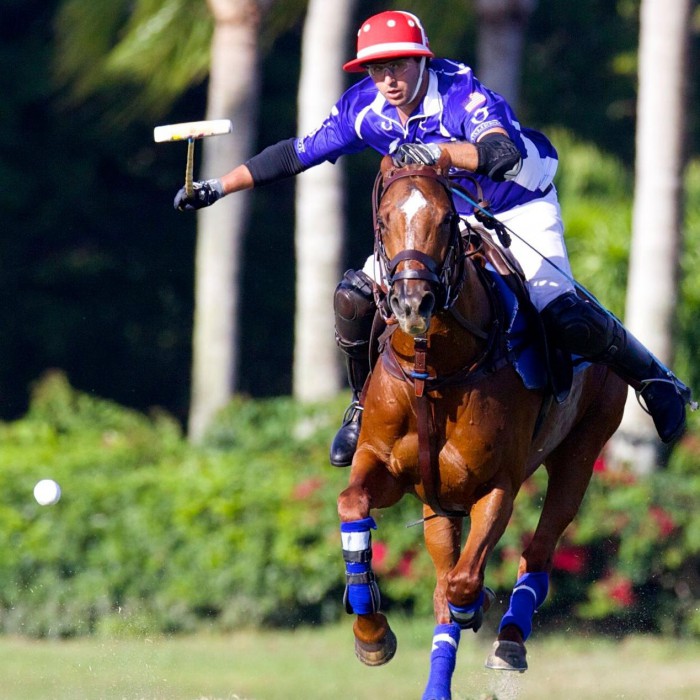 Q: Where are you from originally?
A: Santa Barbara, CA
Q: When did you start playing polo?
A: I was 4 years old when I started riding, so basically by the time I started walking, I started playing. I was born into a polo family and my brother plays as well.
Q: What is your favorite polo pony (can be of all time) and why?
A: Mini Watt –She's 7 years old she does everything, stops and is fast, one of my best.
Q: If you didn't play polo what would you do instead for fun?
A: I would ride more, go to the beach, or play tennis and golf!
Q: Where is your favorite place to play polo?
A: Santa Barbara, CA -It's beautiful!
Q: Favorite dessert?
A: Banana milkshake
Q: Have you ever played arena polo before?
A: I played in Wellington and a little bit before.
Q: What are you most excited about for Gladiator Polo?
A: It is very competitive and a fun adrenaline rush.
Q: What song/playlist are you currently listening to on your iPhone?
A: Reggae music
Q: What is the difference in arena polo and field polo?
A: It is harder to move the ball in the arena, but it's a lot easier to make contact in the ring because you're closer to everyone.
Q: What's your favorite drink?
A: Coke
Q: Who is your favorite superhero?
A: Spiderman
Santi Torres was a member of the inaugural Gladiator Polo series in Wellington, Florida this past Winter and will surely prove to be an exciting player to watch on June 24th! Check back soon to learn about the other Gladiator Polo players that are arriving in Tryon, NC this summer!
Want to learn more about Gladiator Polo™? Click here for more details!
You can also like us on Facebook or follow us on Instagram @GladiatorPoloUS.
E-mail lodging@tryon.com or call (828) 863-1015 to inquire about Gladiator Polo™ all-inclusive lodging packages.
Saturday Night Lights: Gladiator Polo™
Saturday, June 24th
Tryon International Equestrian Center – Mill Spring, NC
Click here for directions.
Free Parking, Free Admission
Activities Begin at 6pm, Game Begins at 8pm
Click here to watch the official Gladiator Polo™ Promo Video.